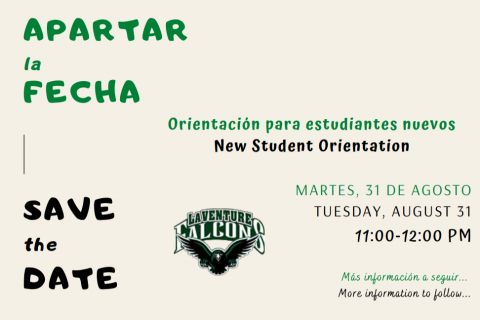 Hello new Falcons,
We're excited to meet you at our new student orientation on August 31st!  Our orientation will help you feel excited about the school year and meet friends! 
Please click on the link below to register.  
 
With gratitude, 
Student Leaders & the LVMS Staff 
Hola Halcones nuevos,
¡Qué emoción poder conocerlos muy pronto! ¡Tendremos una orientación el 31 de agosto para ayudarte a sentirte emocionado para el año escolar y también podrás conocer a tus compañeros! 
 
Orientación para estudiantes nuevos
Con cariño, 
Líderes estudiantiles y el personal de LVMS